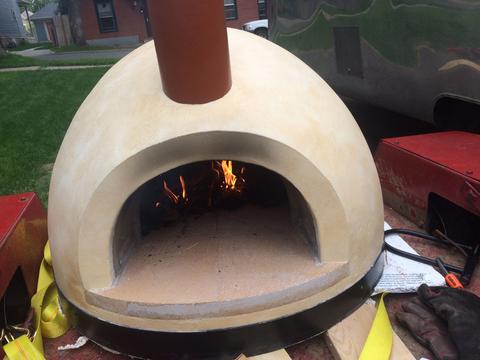 Join us this Saturday, May 30th from 11AM-2PM at the Frogtown Farm's Backyard Farm Fair for delicious pizzas topped with produce from Stone's Throw Urban Farm and dough handmade from Sunrise Flour Mill heritage wheat flour (of course)!
Fire on the Bluff is excited to be helping the Frogtown Farm prepare for its big debut event of the season.  We will be baking pizzas in the Farm's new outdoor wood-fire pizza oven -- for its first ever pizza firing.  Last year the Farm was awarded a grant from the Knight Foundation as part of the Green Line Challenge to purchase a wood-fire oven to set up at the Farm but also be available to travel to neighbors' backyards for gatherings. I've been working with them to find the perfect oven and trailer and to prepare for a summer's worth of backyard popup pizza gatherings including this week's shindig at the Farm itself.
It all came together this past week when we finally found and acquired a sutiable trailer.  With this in place, we uncrated their new Forno Bravo Primavera oven and transported it to my driveway where I've been spending the week "curing" it with long low-temp fires in preparation for its inaugural firing at 900 degrees for the Backyard Farm Fair.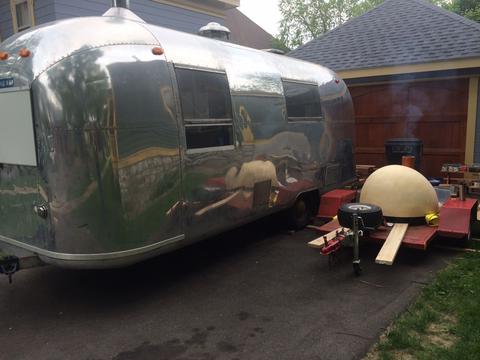 So join us this Saturday.  Check out the link below for all the details.